The West Kentucky Educational Cooperative (WKEC) proudly serves 26 school districts in West Kentucky. The board of directors' meet on the fourth Wednesday of the month on the following dates below.
2023 Board of Directors Meeting Dates
July 18, 2023

August 23, 2023

September 20, 2023

October 25, 2023

November 15, 2023

December 13, 2023
All Board of Directors' Meeting begin at 9:30AM, CST.
Location:
WKEC Conference Center in Eddyville, KY unless noted otherwise.
WKEC Conference Center
435 Outlet Ave
Eddyville, KY 42038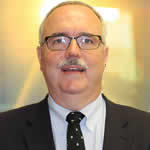 Executive Board Chairman
Coy Samons, Superintendent
Murray Independent Schools